John Barnes expects Liverpool and Man Utd, who he feels have improved since parting ways with Cristiano Ronaldo, to finish in the Premier League top four this season.
Premier League clubs returned to action this week after going on a six-week hiatus for the 2022 FIFA World Cup. All the top eight clubs except Tottenham Hotspur registered a win in their first match after the break.
Arsenal still boast a five-point lead at the top of the table, while Manchester City sit second. Newcastle United and Tottenham are placed third and fourth in the standings respectively.
Manchester United sit fifth in the table, but are just one point behind Spurs and have a game in hand. Meanwhile, last season's runners-up Liverpool are five points off of fourth place as things stand.
While the season is not at the halfway stage yet, Barnes believes Arsenal and Manchester City will retain their place in the top two. However, he expects changes in the other top four spots.
The Liverpool legend suggested that Tottenham and Chelsea could miss out on the top four due to inconsistency. He, though, expects Manchester United to improve. He told Bonus Code Bets:
"Arsenal and Man City are probably first and second. I don't see that changing. Then, of course, there's Tottenham, there's Chelsea and Man Utd as well."
"Chelsea have been inconsistent despite winning yesterday [Tuesday; ed.]. Man Utd will improve. I also think Tottenham will get more inconsistent as well. So yeah, I think probably Tottenham and Chelsea could drop places."
Barnes claimed that the Red Devils have improved since Cristiano Ronaldo's exit, increasing their chances of finishing in the top four. He also tipped the Reds to climb further up the ladder. He added:
"Man Utd have done really well since getting rid of Cristiano Ronaldo. I think they're a bit more confident but I still think they're going to be inconsistent."
"I expect Liverpool to be in the top four – third or fourth. Tottenham more than Man Utd, I think, are the ones that we have to watch for."
---
When did Cristiano Ronaldo leave Man Utd?
Manchester United terminated their contract with Cristiano Ronaldo last month by mutual consent. The decision came on the back of the player's explosive interview with Piers Morgan in which he criticized the club.
Ronaldo played the 2022 FIFA World Cup as a free agent and is currently without a club. He has struggled to find takers in Europe, with Saudi Arabian club Al-Nassr seemingly the only interested party.
---
Liverpool add Cody Gakpo to their ranks
There were claims that the Red Devils could sign Cody Gakpo to replace the Portuguese icon. However, the Reds swooped in and quickly managed to secure a deal with PSV Eindhoven.
A late Christmas present for you, Reds… 🤩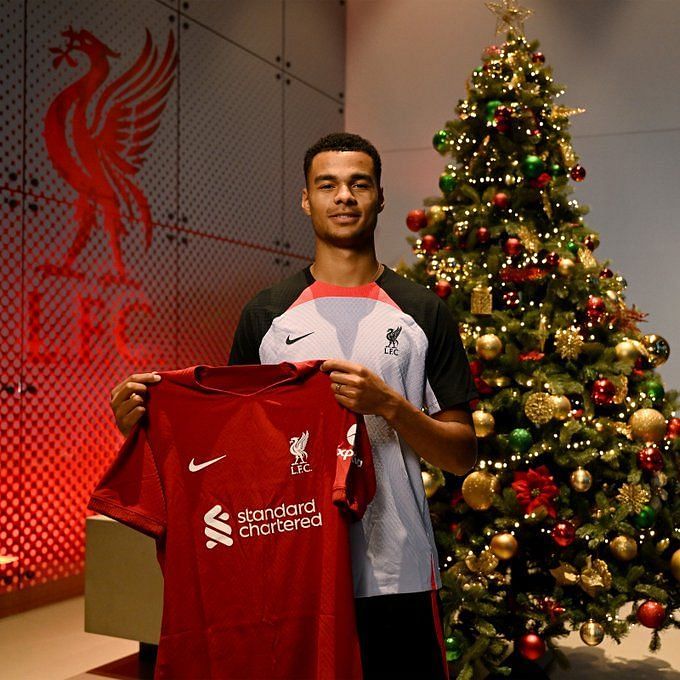 Jurgen Klopp's side have already confirmed the signing of the Netherlands international. They are said to have foked out an initial sum of £37 million for the 23-year-old forward.
To read more news, click here.