Brazilian legend Ronaldo Nazario has given his verdict on Argentina and Lionel Messi winning the 2022 FIFA World Cup. La Albiceleste captured the award after a thrilling penalty shootout win against France in the final.
Ronaldo said that he wasn't really looking forward to seeing Argentina win the tournament, and given La Albiceleste's rivalry with Brazil, that shouldn't come as a surprise. The legendary forward, however, remarked that he was happy to see Lionel Messi crowned champion.
Lionel Messi posting now 📸🥱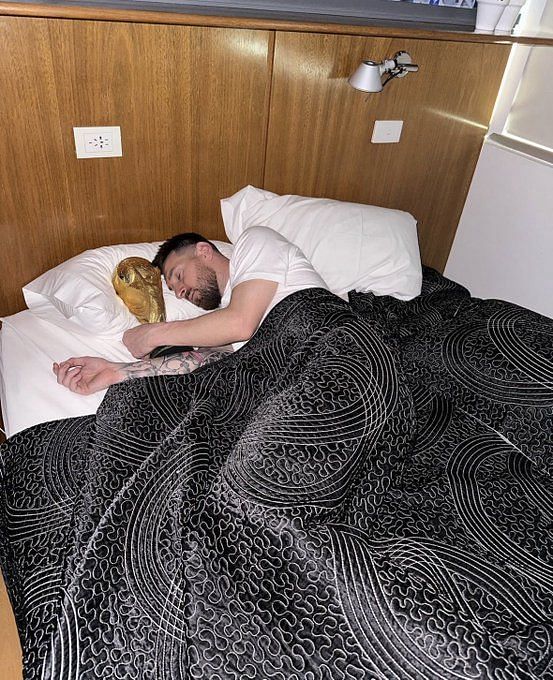 In a recent interview with Aposta Golos, Ronaldo said:
"I would be lying if I said I was looking forward to seeing the Argentinians triumph. But I see football as something romantic…Argentina may not be playing the most beautiful football, but they are playing with incredible passion and desire. All Argentines play and run together. And they have Lionel Messi, who can make the difference at any time, as he did again in this grand final."
Messi scored seven goals and provided three assists during the tournament. Speaking about his performances, Ronaldo Nazario said:
"Messi had many high points in the Cup, he saved his country several times. He moves between the lines very deftly, and once he gets close to the opponent's box, he's nearly impossible to stop. He deserved to be world champion!"
---
Ronaldo spoke about Lionel Messi's club teammate Neymar's international future after the FIFA World Cup
While Lionel Messi was triumphant in Qatar, his club teammate Neymar suffered a premature exit after a penalty shootout loss to Croatia in the quarter-finals.
Speaking about the Paris Saint-Germain (PSG) superstar's international future, Ronaldo said:
"Now he's sad, and that's okay. But he is still young. At the age of 31, he can still easily play in the next World Cup (in 2026 in the USA, Canada and Mexico). He is very popular in Brazil right now because he identifies so well with his national team, he always gives his best and he has done everything over the last six months to be in top shape for this World Cup in Qatar."
To read more news, click here.