First invented as a form of protective eyewear, sunglasses became one of the most prominent items in one's possession. Rocked with fabulous white pearl chokers in true Breakfast at Tiffany's fashion or paired with boho sundresses, shades are a fashionista's must-have – regardless of the occasion.
Worn on the street or in the car, while going to the office or to the beach, sporty or fancy, cycling sunglasses are basically everywhere right now. Sometimes even in night clubs, after midnight. Why? I have no idea. But I won't be the one to stumble on my way to the bar, trying to look cool.
From the inuit snow goggles made out of ivory to today's best eyegear, sunglasses have been serving our eyes for a very long time. In the 1920's, they became widespread, especially among celebrities and movie stars, the common reason being privacy. Later on, they were worn at the beach as the ultimate fashion accessory.
While their primary role was to protect our eyes from the harmful rays of the sun like UV or blue light, sunglasses have evolved into something more. Today they combine fashion and functionality. They assert status and demand privacy.
For some individuals, status is everything, so the sunglasses must be up to the task. Lavish, crafted by luxury designers from high-end materials, such as gold, platinum, diamonds, emeralds or other precious gemstones, these super expensive shades are available for the richest clientele in the world.
What's more, to expand one's status, the item has to be scarce. So most of the pricy sunglasses we are about to present here come in limited numbers. They don't only protect one's eyes, but more. They protect one's status. But we can't say the same about one's wallet.
Here are the Top 10 Most Expensive Sunglasses:
Contents [hide]
10. Bentley Platinum – $45,276
9. Gold and Wood 253 Diamond – $55,000
8. Bulgari Flora – $59,000
7. Maybach The Diplomat I – $60,000
6. Luxuriator Style 23 Canary Diamond – $65,000
5. CliC Gold 18 Carat Gold Sport – $75,000
4. Cartier Panthere – $159,000
3. Shiels Jewellers Emerald – $200,000
2. Dolce & Gabbana DG2027B – $383,609
1. Chopard De Rigo Vision – $408,000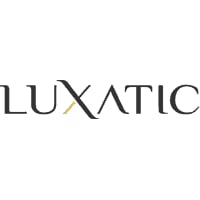 Subscribe to Luxatic!
Get updates on the latest posts and more from Luxatic straight to your inbox.SUBSCRIBEI consent to receiving emails and personalized ads.
10. Bentley Platinum – $45,276
Bentley. The name says something else, right? High-end British luxury cars. Well, the famous automaker had decided to complement their wonderful cars with a collection of elegant sunglasses to be worn behind the wheel of their cars. To do that, they partnered with luxury eyewear company Estede to produce this limited edition collection.
As the name says, they are made out of pure platinum. But you can have them in yellow gold or white gold also, for a lower price. The frame is perfectly crafted and balanced, with a sophisticated design that reminds about the values of the company, about class and finesse. And while the design is subtle, the price is not: $45,276.
9. Gold and Wood 253 Diamond – $55,000
Next title on our list is quite explanatory by itself. Masterfully crafted by the esteemed eyewear brand, Gold and Wood, and combining noble materials with unique skills and expertise, the 253 Diamond sunglasses are one of a kind.
Ever thought how much would a diamond cost? Ok, multiply that by 253. Yes, this model has 253 diamonds embedded in the frame. Not fancy enough? Then you should know that 22 of those gems are princess cut diamonds, which is the second most popular cut shape for diamonds. For real aficionados, that means a unique precious accessory. The price tag is shocking: $55,000.
8. Bulgari Flora – $59,000
Bulgari, the famous Italian luxury brand, came out with a pair of sunglasses that quickly became extremely popular among the rich and famous. Elegant and sophisticated, they can be worn in formal occasions and promise to make one look stunning and classy.
The frame is made out of 18k pure white gold with inlaid diamonds and blue sapphires. But if you want to put your hands on a pair of these, you'll need to pay a cool $59,000.
7. Maybach The Diplomat I – $60,000
At number 7 we've got another famous car maker on our list. Maybach, the German luxury car brand followed in the footsteps of Bentley and started exploring the sunglasses industry also. After all, you can't drive a luxury car without wearing something to match it. So a pair of lavish sunglasses goes hand in hand with a car like that.
The Diplomat I, as they named them, ended up being no less awesome than their cars. Graceful and well designed, the 50 pieces of The Diplomat I were made of 18k gold plus 174 hand-crafted diamonds. With such a scarcity and a price tag of $60,000, these sunglasses are perfect even for collectors.
6. Luxuriator Style 23 Canary Diamond – $65,000
The Luxuriator sunglass collection, created by a well known Los Angeles based jewelry manufacturing company, Jewelry by Franco, comes with some of the world's most expensive sunglasses, the Style 23.
With an 18k gold frame and its 132 diamonds and buffalo ivory temples, the design of the Luxuriator Style 23 stands out from the crowd with ease. More than that, they come with photochromic lenses that change their tint according to the amount and brightness of the light. Impressive, right? But the price tag is equally stunning: $65,000.
5. CliC Gold 18 Carat Gold Sport – $75,000
With a history that spans over more than 3 decades, CliC Gold is a popular brand in the industry. They're known for the most expensive reading glasses in the world and now they partnered with Hugh Power to create the most expensive sport sunglasses in the world.
The result? The 18 Carat Gold Sport. Besides the lenses, which have the Carl Zeiss Super ET Anti-Reflective coating on the back, everything else is made out of 18k gold. The frame has a unique design, with a magnetic front connection system on the bridge, that's a little impractical if you ask us, and the price will simply take your breath away: $75,000.
4. Cartier Panthere – $159,000
Cartier, another well known luxury fashion brand has unveiled a few years ago the Panthere, a very special model of sunglasses. The name comes from the 18 carat white gold Panther embedded into the frame. Add to that the 561 diamonds and the 645 blue sapphires and you get an overwhelming design, ready to drop jaws left and right.
That should make up for their price, which is a breathtaking $159,000.
3. Shiels Jewellers Emerald – $200,000
Shiels Jewellers is another renowned name in the jewelry industry. The Australian company was founded back in 1945 by Jack Shiels, and one of their most interesting products to date is this pair of Emerald sunglasses. They're actually inspired by the Roman Emperor Nero, who used emeralds to watch gladiator fights.
It took 5 years for the company to find, shape, cut and polish the emeralds into lenses. The frame is pure gold with embedded diamonds and the price is pure madness, especially since there's only a low quality photo of these sunnies out there. You'll have to pay $200,000 for this unique pair of sunglasses.
2. Dolce & Gabbana DG2027B – $383,609
Top 3 without Dolce & Gabbana? Sure not. It's one of the world's most famous and luxurious brands of all time after all. The Italian brand is known for its elegant, stylish and extremely expensive products so.. there's no surprise to find out they have the second most expensive sunglasses in the world.
The DG2027B, priced at the astonishing $383,609, have brown-tinted lenses rimmed in gold, while the brand name is literally written in diamonds on the arms of the glasses. What else could you wish for? Wearing them would skyrocket your status to the skies. And your bank account to the floor.
1. Chopard De Rigo Vision – $408,000
Number one on our list of sunglasses comes from the Swiss luxury watch maker and jeweler Chopard. What makes it number one? Well, 60 grams of 24 carat gold for the frame, plus dotted gold for the arms. And if that wasn't enough, the company's signature is surrounded by 51 full-cut River diamonds.
They inspire awe, they scream out lavishness and indulgence, and for sure they're not a pair of sunglasses you would want to lose, with their astonishing price of $408,000.
To read more news, click here.