Real Madrid coach Carlo Ancelotti has disclosed that French pair Karim Benzema and Ferland Mendy will be available for selection in next week's Champions League clash against Liverpool.
Real Madrid secured an emphatic 5-2 victory in the first leg of their Champions League Round of 16 clash with Liverpool at Anfield in February. Sitting on a three-goal advantage, Los Blancos will welcome the Merseysiders to town for the return leg at the Santiago Bernabeu Stadium on Wednesday, March 15.

Carlo Ancelotti: "Benzema has a blow to the ankle, he has not been able to join the group. He will be available on Wednesday."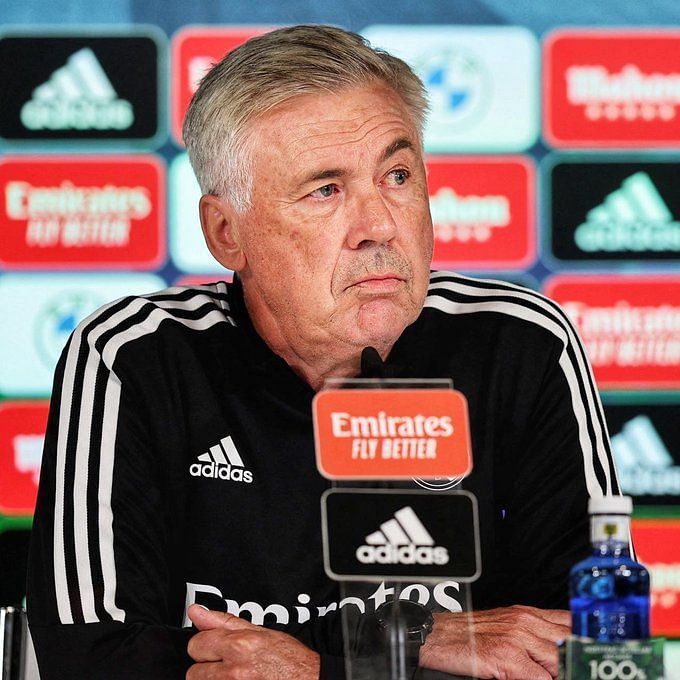 Speaking to the press ahead of Saturday's La Liga clash with Espanyol, Ancelotti revealed that Benzema will miss the league game due to an ankle injury.
"Benzema has a blow to the ankle, he has not been able to join the group," Ancelotti said (via Madrid Universal).
The Italian mastermind, however, is hopeful of seeing him back on the pitch against Liverpool. He added:
"He [Benzema] will be available on Wednesday."
Ancelotti also provided a positive update on left-back Mendy. The coach revealed that the Frenchman is set to rejoin first-team training on Sunday and should feature in the Champions League Round of 16 second leg.
"Ferland Mendy is back and will start training with the team on Sunday. He should be back for Liverpool," Ancelotti added (via Madrid Xtra).
Mendy has not featured for Real Madrid since their 3-1 win over Atletico Madrid in the Copa del Rey on January 26. He has since been nursing a hamstring injury.
---
Arsenal boss Mikel Arteta comments on Real Madrid links
Arsenal manager Mikel Arteta has been heavily linked with a move to Real Madrid. According to Spanish outlet Remontada Blanca, Madrid could try to bring in Arteta as manager if Carlo Ancelotti fails to deliver this season.
Ancelotti's side are currently trailing La Liga leaders Barcelona by nine points and find themselves 1-0 (on aggregate) down to Barca in the Copa del Rey semi-finals.
"Mikel Arteta can win Arsenal the Premier League and Champions League!"
"Winning the league will be more difficult for Arsenal next season!"
Darren Bent believes Arteta is capable of bringing the #PL title and #UCL to Arsenal!
Ahead of Arsenal's Europa League clash with Sporting CP, Arteta was asked to comment on the links to Madrid. He smartly brushed them off, saying that he is fully committed to serving the Premier League leaders.
"It's things that managers or players can't control what is written. What I can tell is that I'm fully focused on what I'm doing here and extremely proud and grateful to do what I'm doing in this football club. That's it," said Arteta (via The Express).
Arteta has earned rave reviews for his performances this season, especially in the Premier League. The Gunners currently have a five-point lead over second-placed Manchester City as they inch close to winning their first league title since 2003.
To read more news, click here.